"My focus is on monumental-scale installations in the public realm, exploring thematic, symbolic and historical
intersections between art, technology, nature and humanity. Because art set in public venues can reach such
a vast audience — and, if the concept is a compelling one — I believe it can enrich many lives."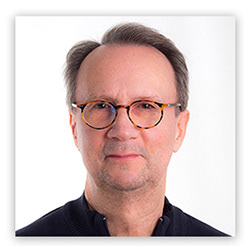 GLOBAL FINE ART AWARDS NOMINEE 2015 
(for "Breath of Life/Dresden")…"an emblematic artwork of timeless and far-reaching importance."
A UNIQUE SKILL SET
Williams' monumental site-specific art installations have been critically acclaimed around the globe.
His head-turning, mesmerizing works have captivated thousands. Educated as an architect, Williams leads teams of engineers and specialists tuned to the unique needs of each project. With his extensive experience working with community groups and planners in both the U.S. and Europe, he envisions concepts that deeply resonate with the essence of each specific site and locale. 

BIOGRAPHY

Williams holds a degree in architecture from the University of Michigan. Soon after graduation, his interests gravitated decidedly to fine art, and more definitively to site-specific, environmental art. The site artists of the 60s caught Williams' attention — as did the work of Turrell and Flavin — and so did the luminous colors of Diebenkorn, Rothko and Matisse. His education, with its blend of architecture, art, engineering and urban planning, provided him with an intimate understanding of materials, historical context, grand scale, and three dimensional space. It also gave him a firm grasp on the importance of relating to the unique aspects of a specific site and locale. All of these factors helped to propel him into the realm of large-scale environmental art,
with a focus on both urban and rural locations.
His most ambitious installation, "Luminous Earth Grid," was realized within view of a major freeway in the rolling hills north of San Francisco.
"It's like a computer generated image come to life,"
said the artist, who spent five years raising nearly $500,000 to realize the massive project. Cosponsored by the New York Foundation for the Arts, and Intersection for the Arts in San Francisco, it was a vast array of 1,680 four foot, energy-efficient fluorescent lamps, which swept over an expanse equal to 8 football fields. Said Williams,
"The glowing green
grid can be seen as an icon of computer imaging technology, which in this 'real life' incarnation, gently melds
with the flowing shape of a lovely landscape... a dream-like vision of symbiotic unity." 
The project drew international critical acclaim. Peter Selz, former curator at MoMA in New York and founding father of the UC/ Berkeley Art Museum, said
"It emanated a sense of the romantic sublime with its aura of surprise and wonder.
It is a very, very beautiful thing… a fusion of nature, technology and art…"
Currently, and under the sponsorship of the New York Foundation for the Arts, Williams is working on a dual-city light installation for Paris and New York, which will link the two cities in a shared public art experience. In 2009, during a sabbatical in Paris — ''The City of Light" — Williams developed his concept for simulating human breath with computer controlled waves of energy-efficient LED uplighting on architectural facades. 
Another installation, also sponsored by the New York Foundation for the Arts, opened in Dresden, Germany on February 13, 2015 to mark the 70th anniversary of the firebombing of Dresden in the closing days of World War II. In homage to Dresden's survival and renewal, and to honor this important anniversary of an iconic event in world history, New York artist, Stuart Williams, installed "Lebensatem/Dresden" ("Breath of Life/Dresden") at the historic Dresden Cathedral. Williams transformed the facade with light... making the Cathedral appear to "breathe." Waves of light, rising and falling at the pace of human breath, created the visual impression of respiration. The Dresden Cathedral (c. 1738) is one of Dresden's foremost historic landmarks. Along with the historic center of Dresden, it was virtually destroyed in WWII, and then meticulously rebuilt — stone by stone — in the 1980s. Williams worked hand-in-hand with Dresden city officials and planners to pinpoint the optimal project site in the center of the city. With its prominent setting on the River Elbe, the Dresden Cathedral is a key component of Dresden's historic "silhouette." A light installation in such a prominent setting towering 275 feet above the heart of the city became an artwork on the scale of the cityscape. "Breath of Life/Dresden" was nominated for the 2015 "Global Fine Art Awards." They called it...
"an emblematic artwork of timeless and far reaching importance."
Said Williams,
"Given Dresden's nearly total destruction in February 1945, I think the vision of one of its greatest historic landmarks appearing to breathe is deeply moving. I'm the son of an American soldier who was fighting in Germany when Dresden was bombed, and I see the project's underlying message as one of reconciliation… like a hand of friendship extended across time... and, across the Atlantic." 
A documentary film on "Breath of Life/Dresden" is in development.
Williams has been the recipient of grants and commissions from a wide variety of organizations, among them, the U.S. Embassy in Berlin; The City of Dresden, Germany; Pacific Gas & Electric, San Francisco; the LEF Foundation, St. Helena, CA; the Rene and Veronica di Rosa Foundation, Napa, CA; the Osram Sylvania Corporation; Anheuser Busch; the Cockayne Fund, Louisville, KY; Columbus Public Art 2012; and an anonymous foundation in New York. Williams has been an invited lecturer at numerous venues including the San Francisco Museum of Modern Art, the San Francisco Art Institute, and the University of California, Davis. 
His work has been published around the world in art journals, newspapers, art blogs, fine art books, and other publications including Art in America, Public Art Review, Abitare (Milan), Kunstforum International (Cologne), and many others. Williams' most massive installation, "Luminous Earth Grid," was recently published in a new art book by Roads Publishing in Dublin, Ireland, titled: "Art Installations: A Visual Guide" (Nov. 2016). The publisher describes the book as a visual journey and exploration of the most significant and groundbreaking highlights of installation art since the 1960s. Williams lives and works in New York City.