Breath of Life/Columbus
©Stuart Williams
2012. All rights reserved.
Center of Science and Industry, Columbus, Ohio



Kinetic Reflection:

The facade of an historic building in Columbus, Ohio is temporarily transformed with light… making it appear to be "slowly breathing," as though it's in a relaxed state of Zen-like meditation. Waves of light, rising and falling at the pace of human breath, create the visual impression of respiration. All lighting is computer-controlled, energy-efficient LED technology. 



"With its sweeping presence reflecting in the Scioto River, the illuminated and animated facade faces downtown Columbus, immediately across the river, and becomes an artwork on the scale of the cityscape."

 – Stuart Williams
In 2009, during a sabbatical in Paris — ''The City of Light" — Williams developed his concept for simulating human breath with computer controlled waves of energy-efficient LED uplighting on architectural facades.
Commissioned by:

 Columbus Public Art 2012
Organizing Partners:

 City of Columbus, Columbus Art Commission, Columbus Museum of Art, Experience Columbus, Greater Columbus Arts Council, Capital Crossroads SID, The Ohio State University, Otterbein University,
200Columbus The Bicentennial.



Collaborators and Sponsors:

 COSI: Center of Science & Industry, The Ohio State University, Columbus Landmarks Foundation, The Columbus Foundation, Ohio Arts Council, Capital Crossroads SID, Vincent Lighting, NEA Art Works.
• ALL PHOTOS

© Craig Collins unless otherwise noted •


Click on any photo for larger view.
View a brief video clip below: 
The view of downtown Columbus directly across the river from the project site.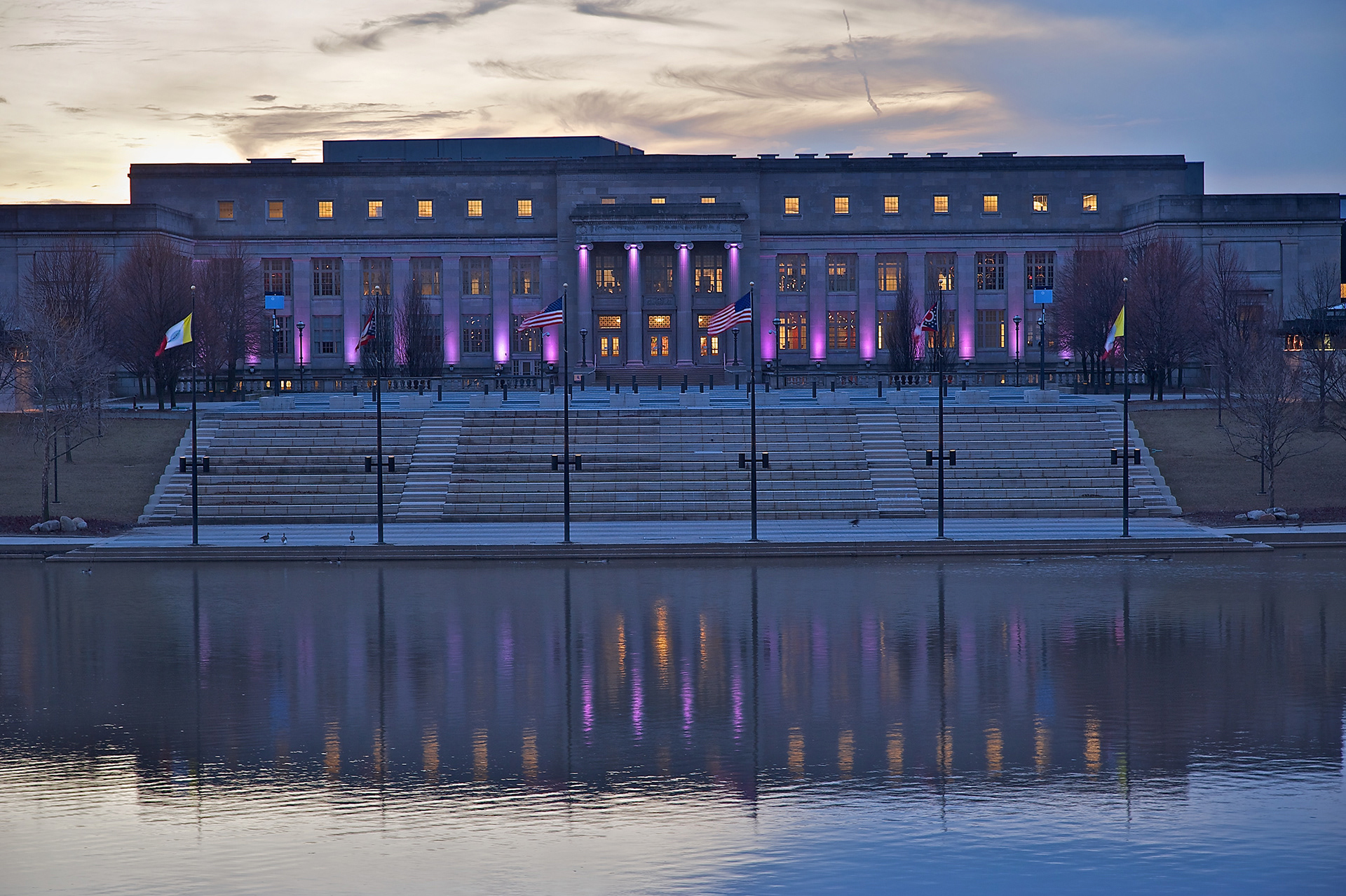 Early twilight... just as the rising and falling waves of light begin to become visible. The lights were on from dusk
until dawn each night.