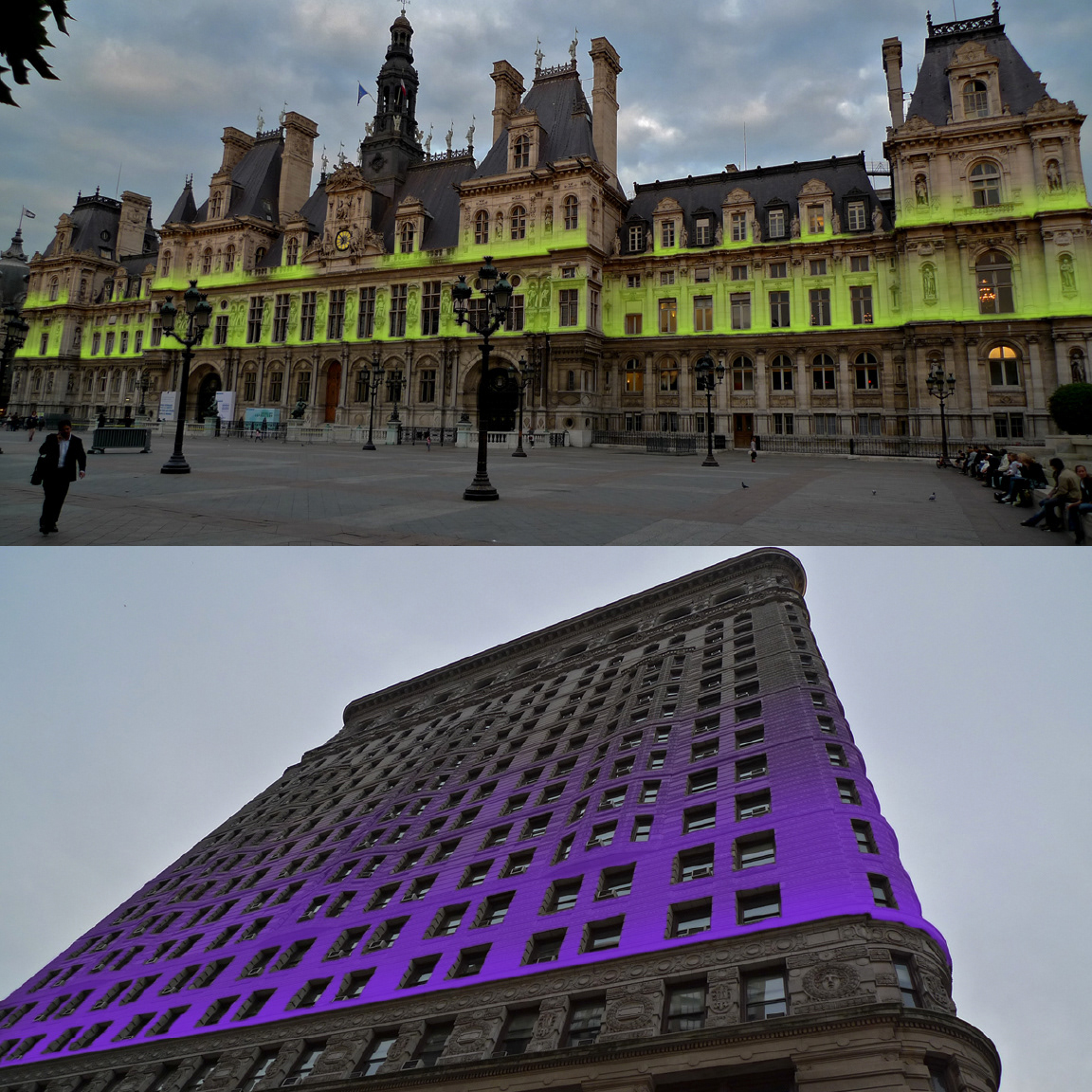 Paris & New York Light Plumes
© Stuart Williams
 2009. All rights reserved.
Hôtel de Ville, Paris & Flatiron Building, New York City
PROPOSED PROJECT
Fiscal Sponsor: New York Foundation for the Arts



Transatlantic Installation:

 This dual-city art event for Paris and New York, sponsored by the New York Foundation for the Arts (NYFA), is in planning for both cities. Bridging the Atlantic, the facade of an iconic landmark building in each city is temporarily transformed with gently rising and falling waves of light… making each of the historic facades appear to be
"slowly breathing," as though in a relaxed state of Zen-like meditation. Says the artist,

"I see this project as having the compelling potential to bring two great world cities together in a shared public art experience."

The computer-programmable lighting system utilizes energy-efficient LED technology. .