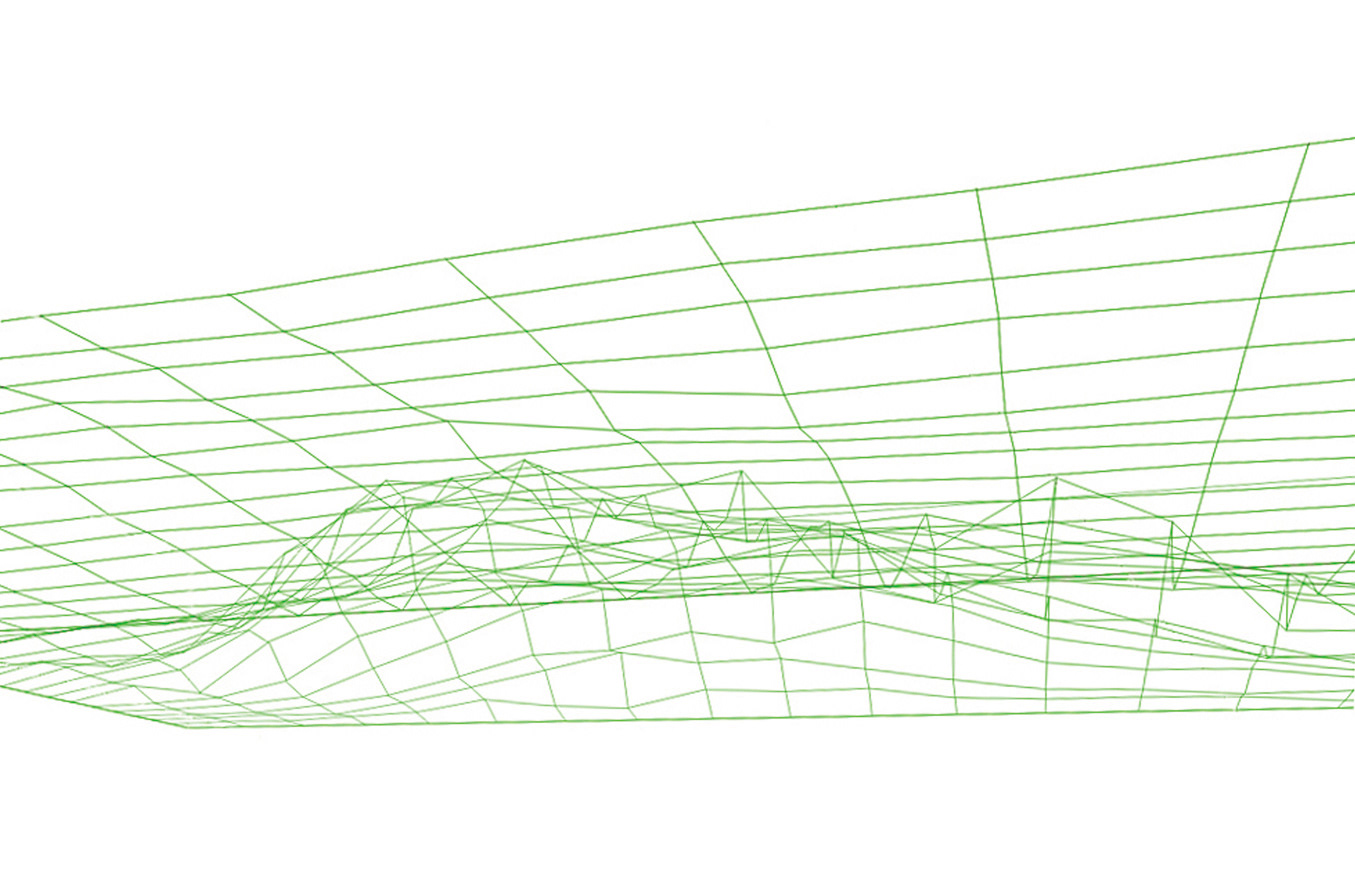 Suspended Landscape
© Stuart Williams
2002. All rights reserved. 
Colorado Convention Center Lobby, Denver, Colorado
COMMISSIONED PROPOSAL



The Continental Divide

... that unique geological feature near Denver where the Great Plains and the Rockies dramatically collide is drawn out three dimensionally in space. Visible both from below and from above from second level circulation pathways, the three dimensional landscape is created with an array of suspended translucent green plexiglass rods. The concept plays with the notion of computer-generated images that simulate the rise and fall of topography, only this image has come to life in the lobby, hovering 15 feet above the floor. The translucent rods would have a vivid presence, giving off a lustrous glow as they catch daylight. At night, supplemental lighting would play on their translucent quality.

Finalist proposal for Denver Public Art.